Think back to a time when you had the opportunity to sit under some huge beautiful trees in a forest or a park, listening to the sound of the birds and getting glimpses of sun rays sneaking through the leaves. Imagine lying on a blanket on the grass, breathing in the fresh crisp air. Imagine sitting at the beach, watching the sea and listening to the waves roll in….. how does that make you feel? Some words that come to mind may be happy, relaxed, calm, free, elated or at peace.
Nature has a powerful impact on our mood and wellbeing, it has soothing and healing properties. It's well documented that we have an inborn need for contact with nature and that this connection is essential to our health and well-being. It is more important now than ever before, as an increasingly stressed world comes to terms with the ongoing health crisis. Did you know that we are spending 97% of our time indoors (and this statistic was before the pandemic). Enter Biophilic Design…..
The word biophilia originates from the Greek, 'philia' meaning 'love of'. It literally means a love of living things, a deeply engrained love of nature.
Biophilic design is used to increase our connection to the natural environment by incorporating elements of nature such as light, water, air and plants.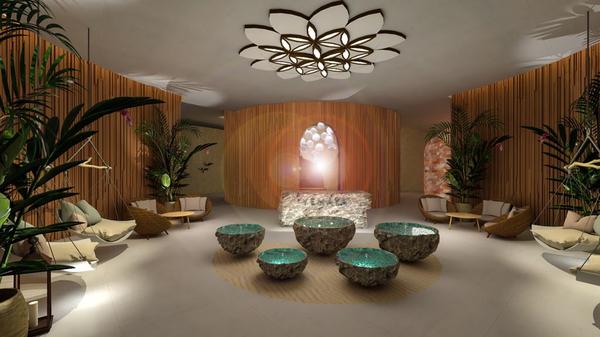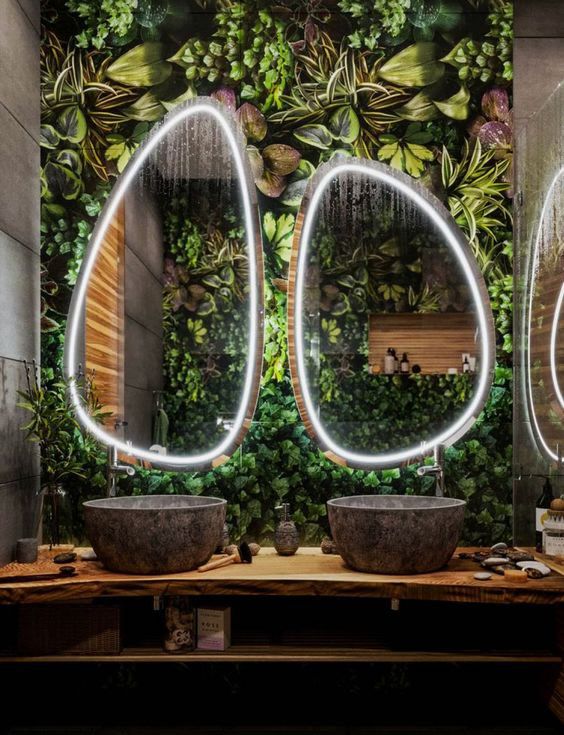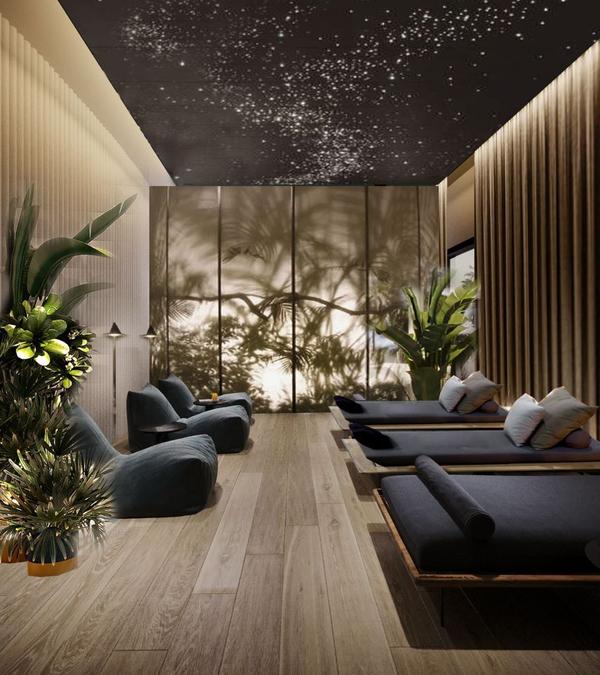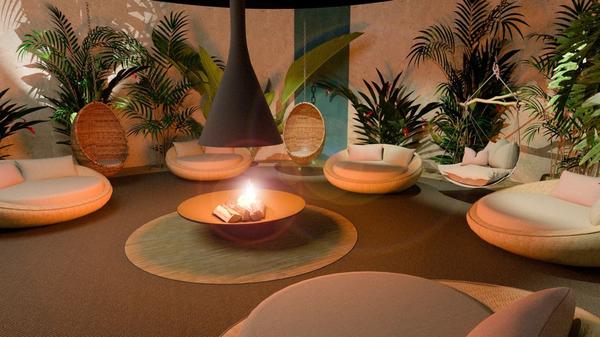 As we enter the new era of "health is wealth", anything we can do in the spa and wellness arena as well as a focus on leading a healthy lifestyle will be recognised as an important part of preventative medicine.
Studies over the last 30 years have shown that including Biophilic design elements in your space ensures incredible stress relief and improved mental health. It's also responsible for a 13% increase in general well-being, an 8% increase in productivity and customers are willing to spend around 12% more!
Imagine a space where your clients are willing to spend more, where your staff are more productive and where well-being is boosted with healthier happier people!
Let's look at a few practical tips on how to incorporate nature and natural elements in your business.
Natural Light. Incorporate as much natural light as possible and don't look for ways to hide it or block it out. The benefits of Vit D (the sunshine vitamin) is well known.
Fresh Air (open those windows and doors) and let the sound of nature in, provided your location is not urban. Fresh air improves your immune system function as well as your mood.
Sound of water. Find ways to incorporate running water indoors and enjoy the soothing atmosphere it creates.
Himalayan salt brick walls in a sauna or a treatment room. It's rich in negative ions and essential nutrients and minerals and counteracts excessive positive ions. It offers numerous health benefits such as stress reduction, energy increase and mood boosts at a biochemical level.
Use the colours of nature. An example is a Green wall.  Use as many plants as possible and create visible green areas. If you are serving mint in tea or water then grow your own mint and incorporate that into a wall or design element of some sort. The color green is one of the most relaxing colours and has the ability to restore your energy and clear your mind.
Use real wood and real stone where possible. There is something about real wood that a veneer simply cannot copy. Use roots, logs and trees wherever possible
Use curved and natural lines and avoid 90 degree angles as much as you can.
Plants, plants and more plants. Use plants such as Calathea, Devils Ivy, Philodendron and Chamaedorea to mention just a few. Plants act as natural air purifiers, noise absorbers and they have the ability to enhance temperature control. Not to mention their calming aesthetic benefits.
Your businesses are about creating experiences, and not just doing treatments. Memorable experiences consider the physical, emotional and mental needs of your clients and biophilic design principles are essential to ensuring an overall holistic approach. I promise, it will shift your clients experience in your space.????
Till next week!
Marisa